Unforgettable Experiences
OUR HISTORY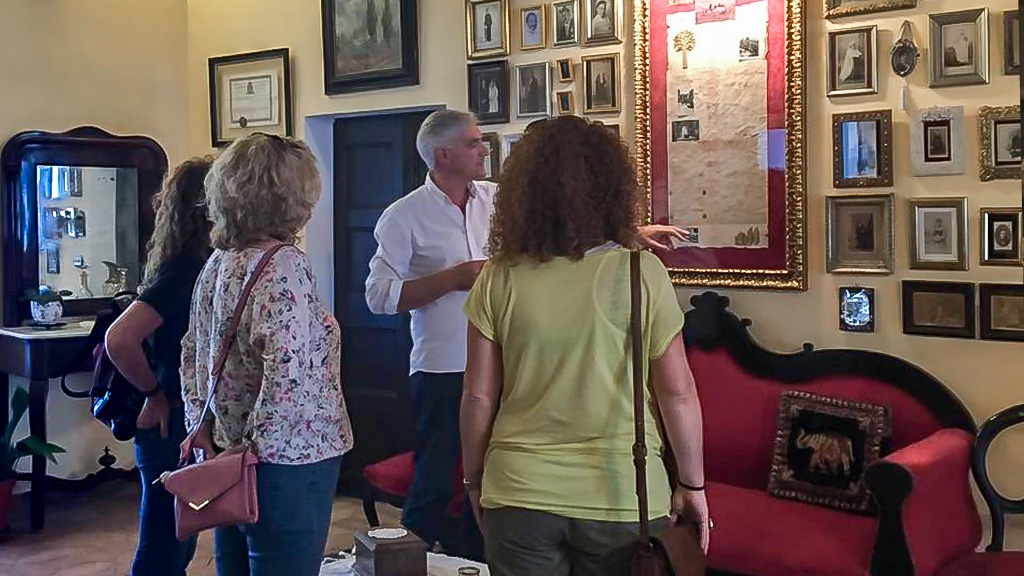 Our History
A walk of more than 850 years
Approx length.: 2 h
Groups of 2 to 20 pax
Prices adapted to each group
"Welcome to Can Viver"
An ancient and leafy oak tree has watched over, during more than one thousand years, the entrance to the farmhouse. Its long silence keeps the secrets of the experiences that were lived out here. Its presence commands. Its silence soothes. History seen with perspective is like an exciting story that only highlights the beauty that remains but doesn't hide the tragedies of the past.
Twenty-two generations. Eight hundred and fifty years of history. A house with the firm promise of not forgetting who made their mark here.
Enjoy a spectacular guided visit of our house and for our history.
INFORMATION AND RESERVATIONS
Telephone: +34 682 771 816
hola@masiacanviver.com
Tasting the oil from the year's harvest
All the visits include an oil tasting from the current year's production along with tapas.
Arbequina and Vera from Vallés
Our oils received the Certification of Exceptional Quality
in the International Taste & Quality Institute iTQi in both 2017 and 2018.
Carrer Can Carreras,
08415 Bigues i Riells
Barcelona, España.
Contact: Rosa María Pérez de Viver
Telephone: +34 682 771 816
hola@masiacanviver.com